Swamiji conveys His Divine Blessings to all on the ocassion of Holi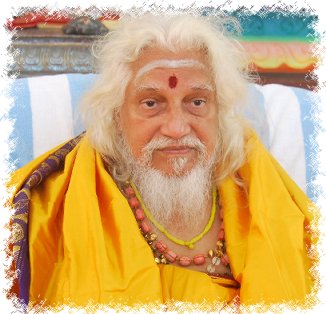 I convey my divine blessings to all on the ocassion of Holi. This is the day when Lord Siva burnt Kamadeva to ashes ( Kama dhaanam). This day of Kaama dahanam is celebrated as Holi. When the third eye or eye of knowledge is opened then all the impurities of the mind are destroyed. When one gets rid of Kama (or selfish desires) then they get shakti or power, this is the message and significance of Holi.

It was on this day that Holika, the sister of the demon king Hiranyakasyapu, who tried to kill the child devotee Prahlad by taking him on her lap and sitting on a pyre of wood which was set ablaze. Holika was burnt to ashes while Prahlad remained unharmed! Burn all the impurities of the mind, such as egoism, vanity and lust, through the fire of devotion and knowledge. Ignite cosmic love, mercy, generosity, selflessness, truthfulness and purity through the fire of Yogic practice. This is the real spirit of Holi. The call of Holi is to always keep ablaze the light of God-love shining in your heart. Inner illumination is the real Holi.

The fire of purity and divinity which we light on Holi must burn continuously in our hearts throughout the year. We must have an ever-burning bonfire of impurity, so that we are continuously renewed, continuously purified and continuously rejuvenated. Today is the day of real joy and immense bliss. Fill your mind with peace and heart with love and spread love and peace wherever you go. Keep yourselves happy and give happiness to others. May the joyful colors of Holi bring joy, peace and prosperity to India and the world and inspire people to tread the righteous path.
Sri Sri Sri Viswayogi Viswamjee Maharaj